With our solution DOCKDEFENDA – the boats of your clients will be protected against damages.
DOCKDEFENDA is a high-quality protection at an unbeatable price-performance ratio.
The installation of our product DOCKDEFENDA is very simple and can be done just in a few steps.
DOCKDEFENDA is available in numerous colors. Use it to divert your marina into different color sections.
Austria's most popular dock fender
Product Information
Overview over the properties of the DockDefenda
Technical Datasheet
Technical information about the product DockDefenda
DOCKDEFENDA is a high valuable plastic product, which is produced with a special receipt from the company Thermoplastics Profil & Rohr GmbH. The production is exclusively placed in Austria.
Thermoplastics Profil & Rohr GmbH is an Austrian company which is on the market for plastic extrusion since 2005. Due to the high technical know-how and expertise which exists within the company, we are able to offer a recognizable added value in terms of efficiency and costs.
All our products – the DOCKDEFENDA is one of them – are produced exclusively in our plant in Austria.
A clear understanding of development and execution are the key to transform ideas into products like the DOCKDEFENDA. Specific ideas and whishes raised from our customers are our specialty. Whether you have some special requests for the DOCKDEFENDA or other products we'll be at your disposal to check all your requirements.
If you do want to know more about Thermoplastics Profil & Rohr GmbH please visit directly the company webpage.
Our mission as Thermoplastics Profil & Rohr GmbH, is to deliver to our customers the highest possible quality for a fair price in the shortest possible time. Our long lasting experience in profile extrusion is key to reach our goal and the fundamental support of our customer relationship. At the DOCKDEFENDA, but at all our other products too, we place the customer satisfaction and the quality of the product at the forefront.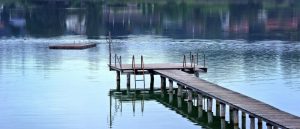 We proudly announce the launch of our DockDefenda page – the most popular dock fender in Austria. You will find here a lot of valuable
Weiterlesen »
WE ARE LOOKING FORWARD TO YOUR MESSAGE.
Do you have any questions, remarks or wishes regarding our product DOCKDEFENDA? Please contact us directly, we will be at your disposal.
Thermoplastics Profil & Rohr GmbH
Europastraße 2, A-3454 Reidling